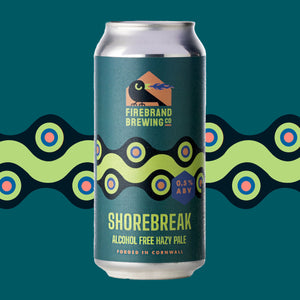 Tasting Notes

440ml - Alcohol free and full of hoppy flavour, Shorebreak provides everything we like in a Hazy Pale but without the hangover. 
Brewed with Simcoe, Citra and Cascade, it's super smooth and light with tons of tropical flavour.
Vegan friendly and only 35 calories per can.  
Rated by The Telegraph and The Guardian as one of the best Alcohol Free Beers on the market, give it a try!

**FREE DELIVERY ON CASES OF 12 & 24**
Gluten Free