Cask and Keg
Take advantage of our 24/7 trade ordering site by clicking here, once registered you'll be able to see what's in stock at any time and order! 
Devon & Cornwall cask & keg - Richard Coad 07716641757 or richard@firebrandbrewing.co.uk
Everything and everywhere else - Ben Dumbreck 01566 86069 or sales@firebrandbrewing.co.uk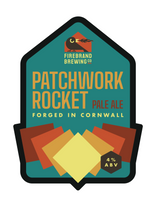 Patchwork Rocket Pale
Go Beyond the Usual and treat your tastebuds to our flagship Pale Ale, Patchwork Rocket.
Full of palate pleasing melon, peach and pine flavours from a heavy dose of Apollo and Mosaic hops, Patchwork is balanced out with a sweet, malty base and smooth, clean bitterness.  
4.0%
Look - Golden
 Aroma - Floral, Pine
Taste - Citrus, Mango, Smooth
(Cask and Keg) 
---
Helles Beach Cornish Lager
Brewed as the go-to beer after a surf, paddle board or a long coastal walk, Helles Beach Cornish Lager provides a refreshing salute to a day outside well spent. 
Biscuity and floral with a hint of spice, we've used Cascade hops to give a subtle citrus flavour for a super satisfying finish. Brewed with a combination of traditional and modern techniques for depth and drinkability, this is the perfect beer whether you're at the beach or on your couch.

4.4%
Look - Light Golden
Aroma - Malt, Hops
Taste - Crisp, Citrus
(Keg)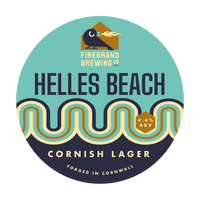 ---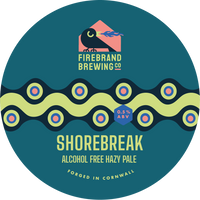 Shorebreak Alcohol-Free Hazy Pale
Shorebreak Hazy Pale, the first truly Cornish alcohol-free craft beer.
Brewed to be the go-to drink for ANY occasion, not just the designated driver. Shorebreak provides everything you're looking for in a craft beer, alongside a refreshing break from alcohol. Fruity and sweet with a well-balanced bitterness, it's been dry hopped with Simcoe, Citra and Cascade for mango and lemongrass flavours. Using innovative brewing techniques, we've created an alcohol-free beer with body and balance without using lactose. Shorebreak is suitable for everyone, including Vegans.
(Keg, Cans)
---
West Coast Session IPA
Brewed just like how they do it in the American West, this one if full of tropical, refreshing flavours and a dry, crisp bitterness. 
Amber and Clear with an enchanting Elderflower and Orange aroma, we've dry hopped with loads of Mosaic and Ekuanot for grapefruit and orange pith flavours.
4.2%
 Look - Deep Golden
 Aroma - Mango, Orange
Taste - Citrus Fruit, Papaya
(Cask and Keg)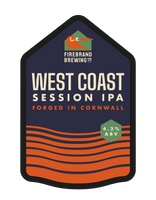 ---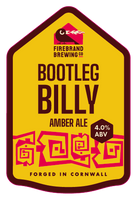 Bootleg Billy Amber Ale
A sessionable 4% Amber Ale, Bootleg Billy is sweet and malty alongside a hint of floral and raisin.
Named after the Cornish Smuggler Willam Pearse, the only person to be hanged for Wrecking. That fateful day just so happened to be in our hometown of Launceston.
(Cask)
---
An Howl Golden Ale
A delicious Golden Ale with Melon and Orange flavours, we've taken the percentage down to a more sessional 4.8% while keeping the same great taste.
In Cornish, An Howl means "The Sun."
(Cask and Keg)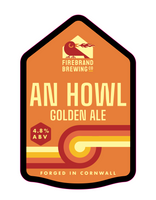 ---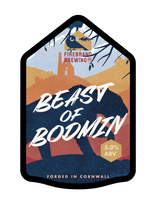 Beast of Bodmin
Beast of Bodmin is our premium chestnut red ale. This full bodied ale has a complex malty taste with a fruity bitter finish. A firm favourite since its release in 2012, it has won numerous awards and received various accolades.
5.0%
Look - Ruby
 Aroma - Rich Caramel, Autumnal Fruits
Taste - Nutty, Rich, Fruity
 (Cask)
---
Thundercloud NEIPA
A tropical storm of a beer, Thundercloud is a New England IPA full of intense hop flavours. 
Super juicy and sweet with a lovely, soft mouthfeel, this one is very moreish and slightly boozy. Brewed with pale malt and oats, we've used Citra, Mosaic and Ekuanot hops for a cloudy haze and mango aroma. 
5.5%
Look - Cloudy Orange
Aroma - Hops, Citrus
Taste - Tropical, Pineapple
(Keg)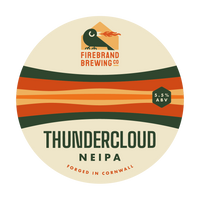 ---