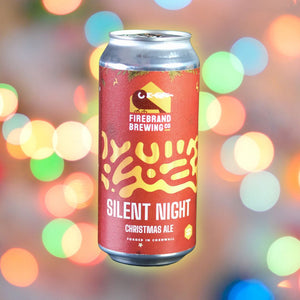 Introducing Silent Night Christmas Ale
As the winter chill descends upon us, our beloved Silent Night Amber Christmas Ale returns to wrap you in the warmth and festivity of the holiday season. This enchanting winter brew is the perfect companion for those night by the fireplace, where laughter and good company fill the air.
Silent Night Christmas Ale is a malty English ale with a delightful twist of Mosaic hops. The malt character in this amber ale is rich and full-bodied, it weaves a tapestry of caramel, toffee, and a touch of roasted nuts.
Can Size: 440ml
ABV: 6.0%